So as many of you may know I've been waiting to have surgery on my wrist for a while now. Well it finally happened on the 9th after being cancelled the week before (see the post below about my unexpected trip to Font). I was pretty nervous and going into hospital the night before didn't help. I was in hospital a little longer than expected until the 16th due to pain control issues my mobility difficulties such as transferring now I temporarily only have one hand to use. The surgery addressed a long standing problem but as a result I lost my little finger and most of the hand bone (metacarpal) associated with it.
The surgery went well and I coped with the anaesthetic as well as expected. I won't know for a few weeks how much function I now have in my wrist and obviously I have one less finger to climb with, although that's no great loss, It didn't really work very well after my spinal cord injury. All my other three fingers on that hand are now moving although the ring finger is super weak and won't extend fully. I now have to wait for my stitches to be removed this coming friday, (not looking forward to that, there are a lot!!) before I can progress to rehab.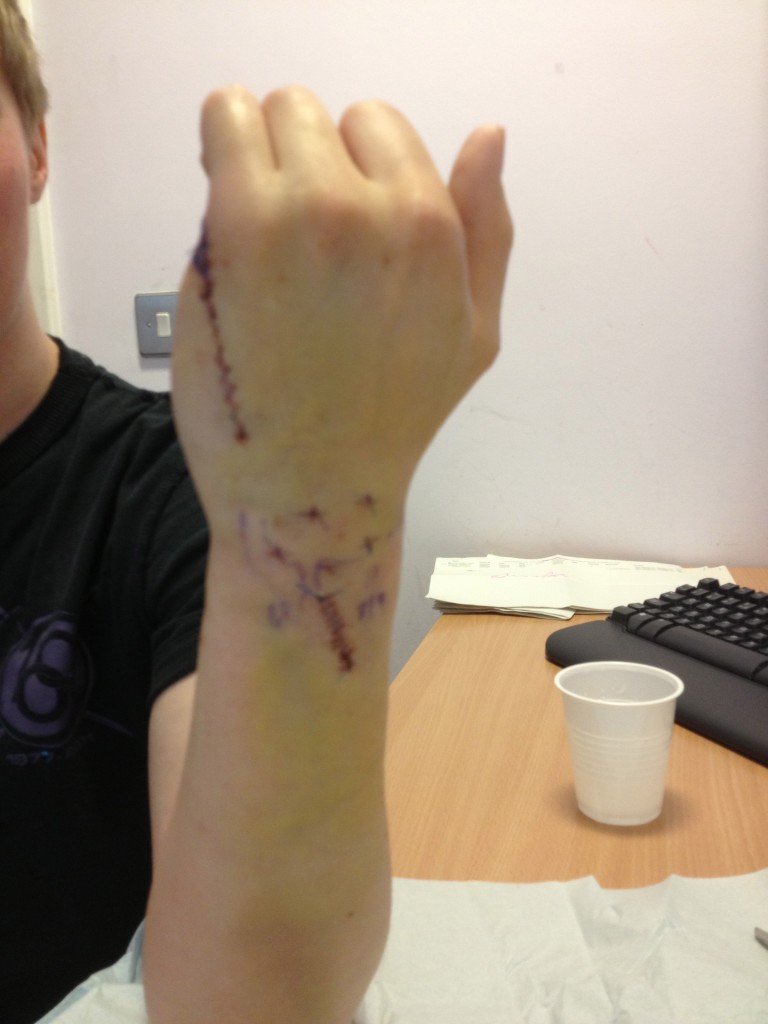 I'm hoping it won't mean I miss too many competitions but i'll hopefully have a better idea of the timescale on friday. The splint I have to wear at the moment is quite restrictive but is designed to prevent contraction of the scar tissue. Annoyingly this means I can't really wheel my chair so am pretty much stuck in the house. No bad thing as I have to revise for my human biology exam however it's still boring. I'm already missing training and have started some light one arm work on my fingerboard and some core stability training, although I'm taking care not to overdo it. I've been having quite a lot of phantom pain and neuro pain from where the finger was removed. This still isn't under control so hopefully the docs will have some ideas on friday. The phantom sensations are odd, I can still feel my finger touching the ring finger or curling up at times and as the skin that was between my fingers is now on the outside it feels really strange. I'm sure it'll all settle down with time.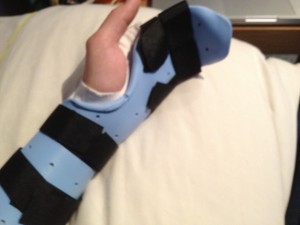 So for now there isn't a great deal else to report. I'm trying not to get too bored, or depressed by the time out from climbing and am taking it easy so things can heal well. I'll post some updates of my rehab as time progresses!
I'm off to the BBC tomorrow to be interviewed for Radio 4's women's hour so I'll post when that will be broadcast as it's not live. I'd also like to thank Climb magazine for including me in the one's to watch list in their 100th edition.
Take care.
Fran