Monthly Archives:
October 2014
Momentum magazine recently featured a biographical piece on me. I even made the cover!
Check it out here: http://issuu.com/publishing_magazines_ltd/docs/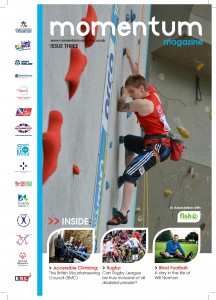 A couple of weeks ago It was my 30th birthday, so to celebrate, (or should that be commiserate), I hired the boulder bus and along with 13 friends headed to Font for a weekends bouldering.
The weather was spectacular all weekend right up until we left the forest for home and I think we all had a great time. I didn't go with a tick list in mind, which was a pleasant change from the usual sending objectives. This meant we had a chilled time climbing problems that looked fun rather than bothering about grades. I do however have a couple of projects I want to go back and finish as well as a couple of classic 7a's that I was one move off…next time, and a good excuse for another trip back!