The Roaches, April 2015 – It rained! And rained and rained. In fact the weather was abysmal for four of the five days potential climbing that we had. Thankfully strong winds and one dry day meant we managed one day's good climbing. With a few trad routes to warm up I headed off with my friend Will and a borrowed pad to try some boulders that we'd been eyeing up in the rain. The rock was finally dry and the cold windy conditions meant some good friction conditions on the grit. This meant Will was able to send his first ever outdoor V5, Drunk Enough?, a really enjoyable problem which I found tricker for the short but do able. I had a look at Too Drunk V6 as well but the holds at the start under the roof were still damp so it had to wait for another day. A few hours playing on other classics including three pocket slab and the greener traverse, resulted in rapidly declining daylight. Digging head torches out of our sacks and keen to make the most of the dry conditions after four days cabin fever in the hut, we headed over to The Gutter V7. A cool problem well suited to my strengths, it didn't go on the first night's attempts but did on my second visit a few weeks later.
Peaks, May 2015 – Better weather for this trip despite the bank holiday curse meaning it rained on the Sunday. This was a mixed sport trip with five of us visiting Horseshoe quarry (scarily loose in places!), Froggatt, Millstones and Burbage North. Horseshoe was fun for an easier day of getting the groups outdoor climbing heads back on and taking some falls on bolts. Froggatt was excellent with great weather, good access and some really fun routes. I worked with another member of our group, Dave to set him up for his first ever trad leads which was enjoyable and rewarding. I also managed a quick flash of the three star classic Sunset Slab HVS 4b and Strapiombante E1 5b. Millstones was less enjoyable due to changing weather and quite frankly a trek into the crag for me on my knees, however the cracks were spectacular and I really enjoyed Embankment 2 VS 4c and Street Legal E2 5c. The final day of this trip was a quick jaunt to Burbage North. No hard grades due to tiredness but a couple of 3* VS classics for me and Dave's second and third trad leads ever. All in all an excellent trip.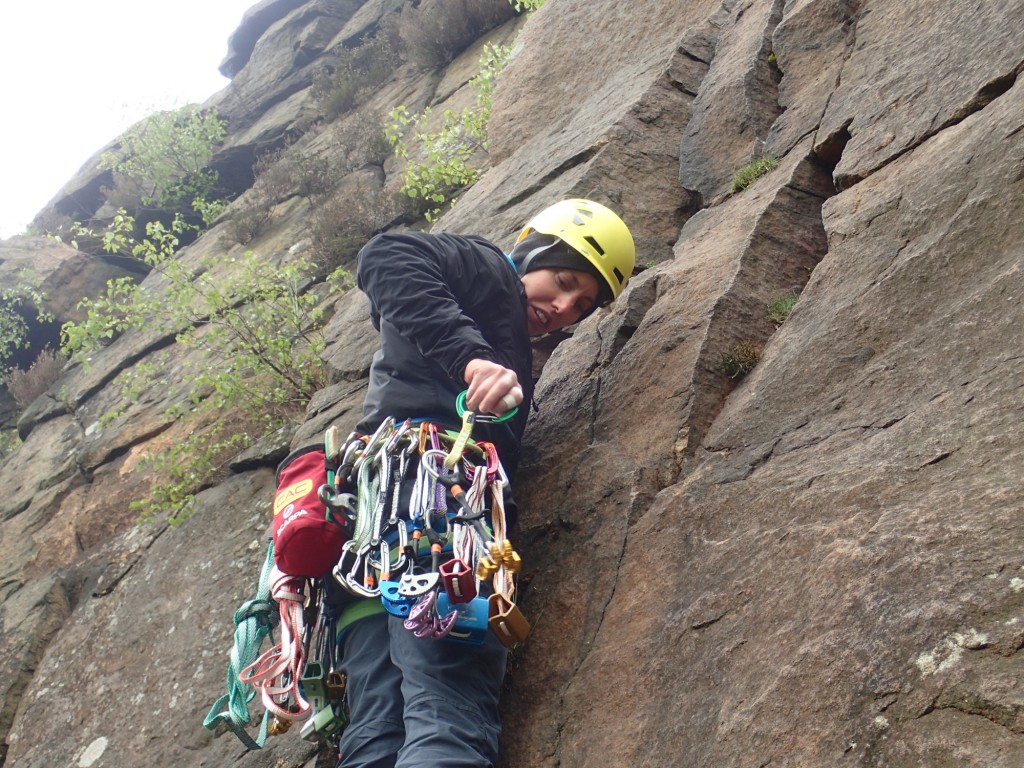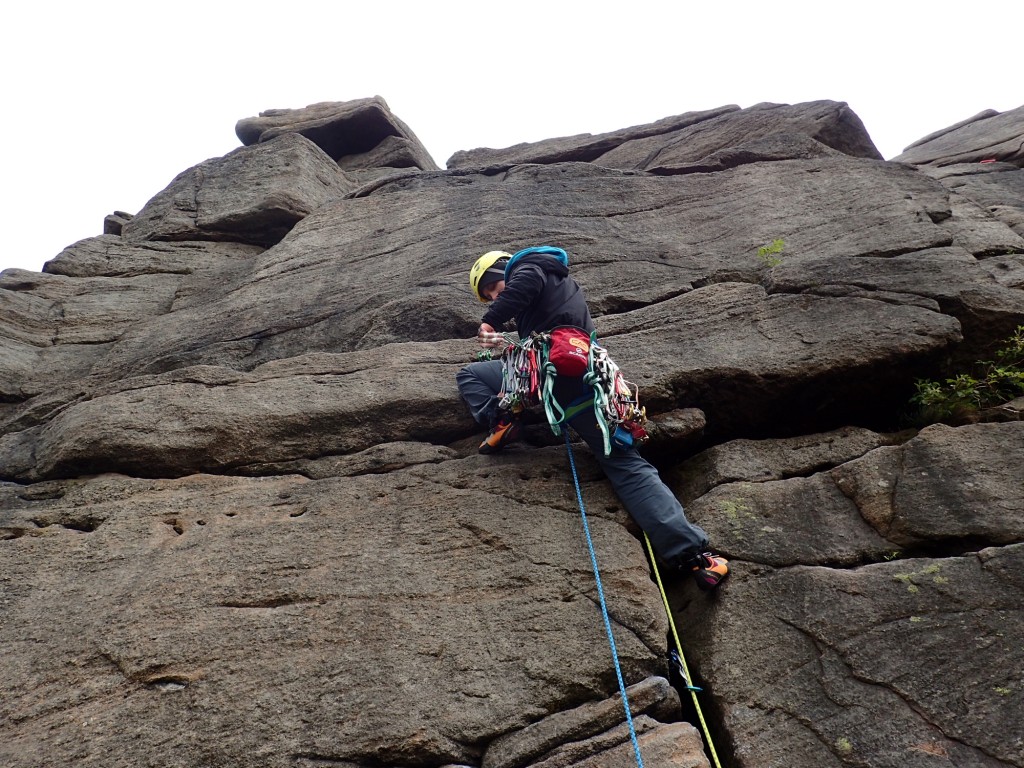 Other than trips, I've been training hard for some upcoming bouldering and sport trips with the aim of pushing my grade higher. My training has also been structured around getting stronger and improving my cardiovascular fitness so I can manage pushing the approaches to crags in less accessible places and not be too tired to perform well when I get there. This has involved a lot of functional training in the gym on top of climbing indoors and swimming and pushing. So far I'm seeing great results. Big thanks also to the awesome people at Perform Health for keeping me fit and well throughout my training.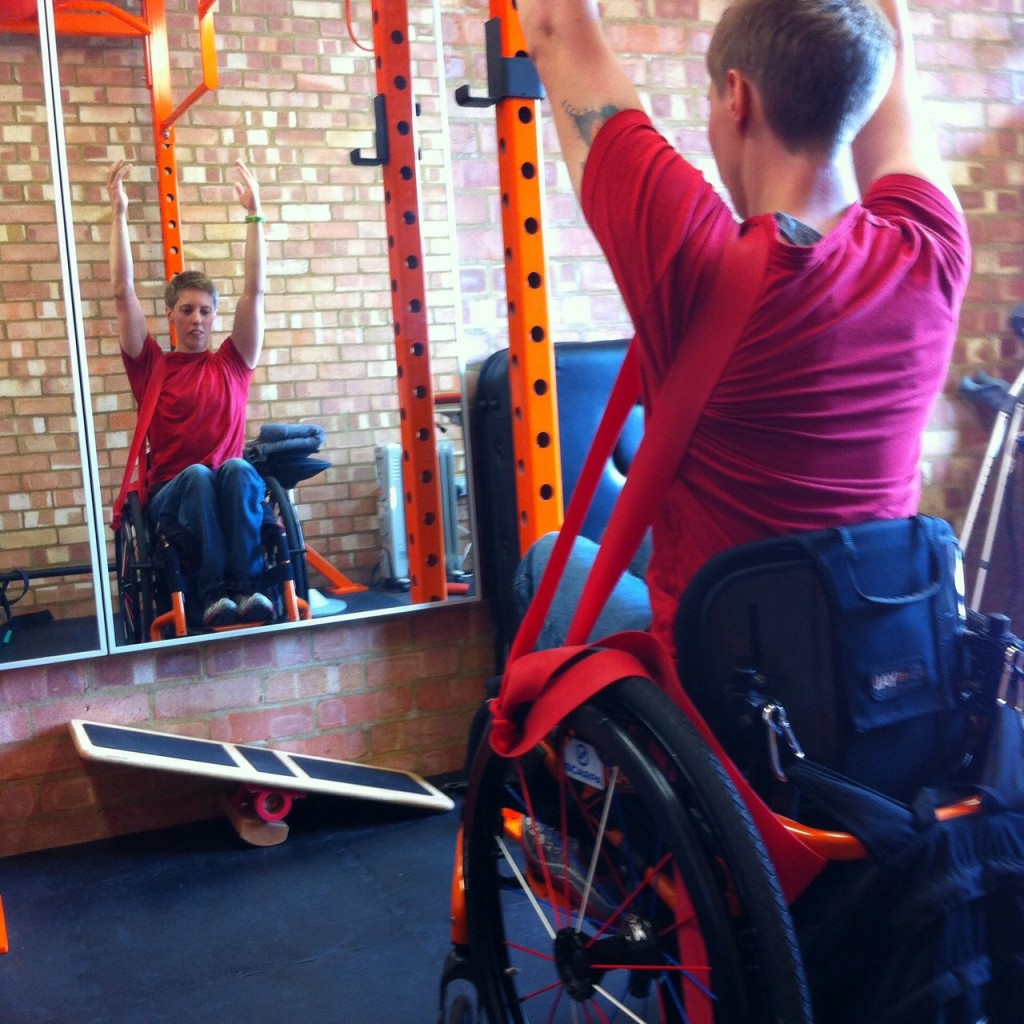 As you may have guessed by the lack of mention of comps this year, I'm taking some time out from competing for now, to work on my outdoor climbing, the season for which usually clashes with comps. It also means I can use my very limited income to pay for trips that allow me to push my grades outside rather than spending it on comps. My sponsors have kindly all agreed to stick with me as I transition to climbing outdoors more. The competition scene within paraclimbing, was also not developing as much as I had hoped it would and therefore I felt it was the right time to direct my energy into outdoor climbing.
With five more outdoor trips abroad planned in the next coming months, I should be able to put my training to good use again in the near future!